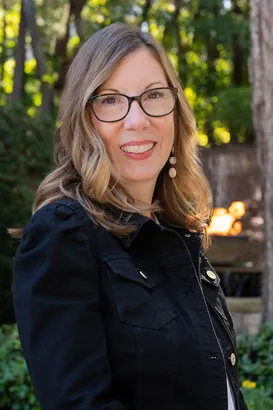 Renee has a deep understanding of the school environment as a result of being a school counselor for the past 20 years. Renee has experience working with students who have learning disabilities and developmental disabilities. She knows what the school day demands are and is instrumental in helping teens navigate through the daily pressures.
Renee is trained in the area of adolescent substance abuse. She has worked in an outpatient and inpatient adolescent substance abuse setting prior to entering school counseling. Whether entering middle school or post high school graduation, Renee is here to help your teen navigate obstacles, discover healthy coping skills, and unlock his/her potential. If your child is in therapy already and you are struggling with parenting a teen, Renee is here to support you as well. Her experience gives great insight for parents as they navigate through their teen's journey.
Starting this fall, Renee will be offering support to educators who are experiencing burn out. If you are an educator and stressed out due to the many demands placed on teachers and principals, please reach out. Support is just a phone call away.
Renee is participating provider with:
Tricare
She is Out-of-network for all other insurance carriers
Renee can provide you with the necessary information to file your insurance claims.
Contact Renee at:
Rooted in Faith Counseling, PLLC
Phone (704) 970-2471
Or click the link below to schedule an appointment